Custom Laser Engraved Pet Silhouette Keychain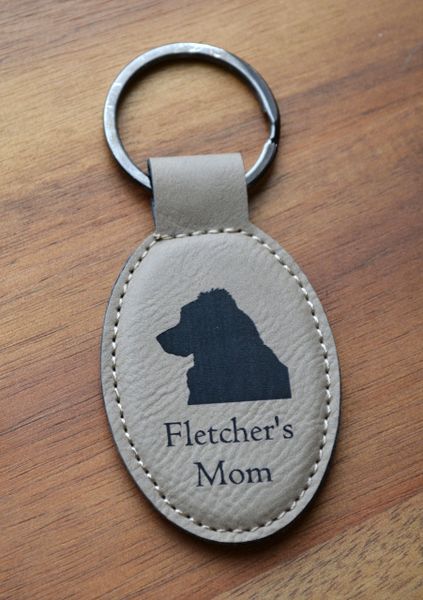 Custom Laser Engraved Pet Silhouette Keychain
Have a special fur friend in your life? Send us a photo of your beloved pet (or hairy friend) and we will laser engrave a custom silhouette of your buddy onto this leatherette keychain. Custom silhouettes are a beautiful and traditional way to show the unique profile of your pet's face or body. This custom engraved keychain allows you to keep thoughts of your special friend close at hand while you're at work and he's at home sleeping.
Please take a side profile photo-as these are preferred for creating a silhouette, and let us know if you prefer to have just the face and neck engraved or the full body.
(The reverse side of the keychain is made of the same material as the front and will be blank.)
Under the silhouette image of your pet, please type whatever text you wish! Type your name, or your pet's name or nickname.
Please email a photo of your pet to info@minnesotalaserengraving.com. Once we approve the photo, we will send a confirmation email letting you know it's ready for purchase.