Custom Bread Board 6" x 9" ( sold out)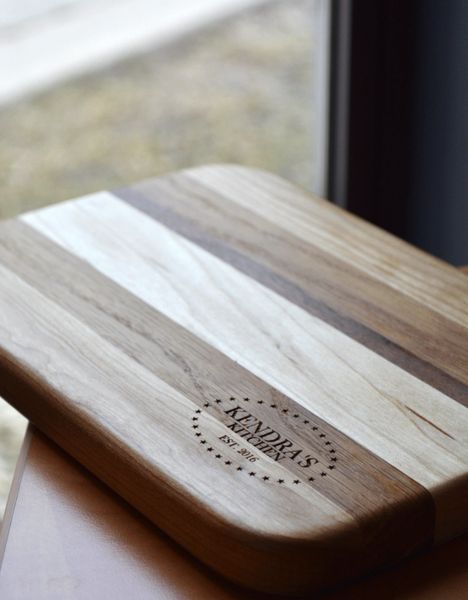 Custom Bread Board 6" x 9" ( sold out)
This beautiful multi-toned wood bread board is even more special with your name engraved into it. It makes a great gift for a new homeowner, wedding, anniversary or Christmas gift. 
This bread board measures 6x9 inches and is 3/4 inches thick. The edges are rounded and smooth for a seamless look. This bread board is made by local artisans and we personalize them with your name or the name of the gift recipient.
Special Care Instructions
Our breadboards are handmade and should be properly cared for to maintain the integrity of the wood and surface. Please hand wash only with a damp towel and mild dish soap. These bread boards should not be soaked in water. To protect and preserve the wood, please apply a thin layer of mineral oil with a clean cloth periodically depending on amount of use.
Please fill out the lines of text you wish to be engraved.